DIESELPARTSWORLD will exhibit in China International Auto Products Expo
Date: 02th - 05th December 2015 9 am – 5 pm
Venue: National Exhibition and Convention Center (Shanghai), Hongqiao, Puxi, China.
Booth: Hall 6, 6A18
With 250,000㎡exhibition area which covers thousands of leading companies
(like DIESELPARTSWORLD) in automotive industry, CIAPE offer a unique meeting place
for vehicle makers, OEM manufacturers, aftermarket manufacturers, traders, dealers,
repair chain stores, auto parts centers, workshops, service providers etc.








Our company DIESELPARTSWORLD will bring high quality standard Diesel Fuel Injection Spare Parts, such as Diesel nozzle,Pencil nozzle, Diesel Injection Pump Diesel Plunger, Plunger,
Head Rotor, Injector, Delivery valve, VE Pump Spare Parts, DPA Pump Spare Parts, Drive Shaft, Feed Pump, Magnet valve, Cam Disk, Common Rail Nozzle, Common Rail Valve,fuel injection pump , Denso Injector Valve, Bosch Common Rail Valve Sets,F00VC01033,
F00VC01371,Delphi Injector Valve ,9308-621C ,F00RJ02056, 9308-622B...

Application Engines include MITSUBISHI, IVECO, NISSAN,SCANIA, MAN, CAT, ISUZU, DONGFENG FAW,TOYOTA, VOLVO,JAC,DAF, MERCEDES BENZ, CUMMINS, KATO,FORD, TRUCK, FOTON,KOMATSU, CUMMINS, BUS ...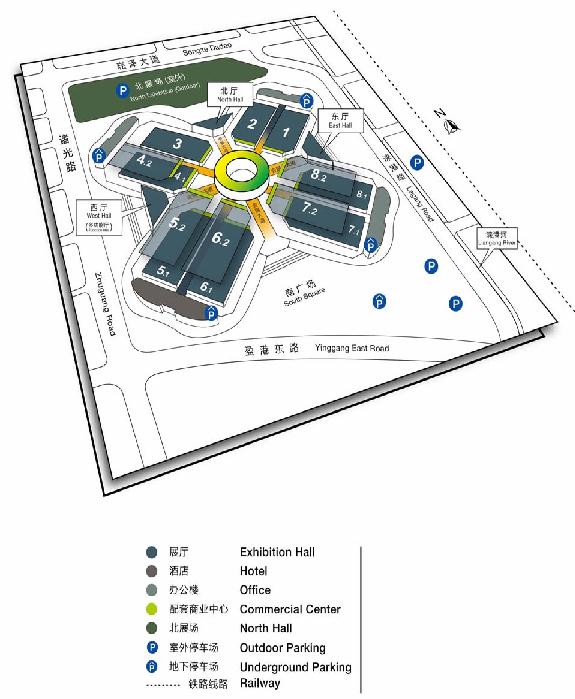 | | | |
| --- | --- | --- |
| Common Rail Valve | Common Rail Valve | Common Rail Valve |
| F00R J00 005 | F00R J02 472 | F00V C01 332 |
| F00R J00 216 | F00R J02 506 | F00V C01 333 |
| F00R J00 339 | F00R J02 561 | F00V C01 334 |
| F00R J00 375 | F00V C01 001 | F00V C01 336 |
| F00R J00 399 | F00V C01 003 | F00V C01 338 |
| F00R J00 420 | F00V C01 004 | F00V C01 340 |
| F00R J00 447 | F00V C01 005 | F00V C01 341 |
| F00R J00 834 | F00V C01 006 | F00V C01 342 |
| F00R J00 995 | F00V C01 007 | F00V C01 344 |
| F00R J01 052 | F00V C01 011 | F00V C01 345 |
| F00R J01 129 | F00V C01 012 | F00V C01 346 |
| F00R J01 159 | F00V C01 013 | F00V C01 347 |
| F00R J01 176 | F00V C01 014 | F00V C01 348 |
| F00R J01 218 | F00V C01 015 | F00V C01 351 |
| F00R J01 222 | F00V C01 016 | F00V C01 352 |
| F00R J01 278 | F00V C01 017 | F00V C01 353 |
| F00R J01 329 | F00V C01 020 | F00V C01 354 |
| F00R J01 334 | F00V C01 022 | F00V C01 355 |
| F00R J01 428 | F00V C01 023 | F00V C01 356 |
| F00R J01 451 | F00V C01 024 | F00V C01 357 |
| F00R J01 479 | F00V C01 033 | F00V C01 358 |
| F00R J01 522 | F00V C01 034 | F00V C01 359 |
| F00R J01 533 | F00V C01 035 | F00V C01 360 |
| F00R J01 657 | F00V C01 036 | F00V C01 361 |
| F00R J01 683 | F00V C01 037 | F00V C01 362 |
| F00R J01 692 | F00V C01 038 | F00V C01 363 |
| F00R J01 714 | F00V C01 042 | F00V C01 364 |
| F00R J01 727 | F00V C01 043 | F00V C01 365 |
| F00R J01 747 | F00V C01 044 | F00V C01 366 |
| F00R J01 806 | F00V C01 045 | F00V C01 367 |
| F00R J01 819 | F00V C01 046 | F00V C01 368 |
| F00R J01 865 | F00V C01 050 | F00V C01 369 |
| F00R J01 895 | F00V C01 051 | F00V C01 370 |
| F00R J01 924 | F00V C01 052 | F00V C01 371 |
| F00R J01 941 | F00V C01 053 | F00V C01 372 |
| F00R J01 945 | F00V C01 054 | F00V C01 373 |
| F00R J02 004 | F00V C01 055 | F00V C01 374 |
| F00R J02 005 | F00V C01 057 | F00V C01 376 |
| F00R J02 012 | F00V C01 301 | F00V C01 377 |
| F00R J02 035 | F00V C01 303 | F00V C01 378 |
| F00R J02 044 | F00V C01 304 | F00V C01 379 |
| F00R J02 056 | F00V C01 305 | F00V C01 380 |
| F00R J02 067 | F00V C01 306 | F00V C01 381 |
| F00R J02 073 | F00V C01 309 | F00V C01 382 |
| F00R J02 103 | F00V C01 310 | F00V C01 383 |
| F00R J02 130 | F00V C01 311 | F00V C01 384 |
| F00R J02 213 | F00V C01 312 | F00V C01 385 |
| F00R J02 235 | F00V C01 313 | F00V C01 386 |
| F00R J02 246 | F00V C01 315 | F00V C01 329 |
| F00R J02 266 | F00V C01 317 | F00V C01 330 |
| F00R J02 278 | F00V C01 318 | F00V C01 331 |
| F00R J02 377 | F00V C01 320 | F00R J02 454 |
| F00R J02 386 | F00V C01 321 | F00R J02 466 |
| F00R J02 397 | F00V C01 323 | F00V C01 328 |
| F00R J02 410 | F00V C01 324 | F00R J02 449 |
| F00R J02 429 | F00V C01 325 | |