Structure and characteristics of diesel engine (DIESELPARTSWORLD) 2015-12-27

As the daily use of the fuel itself, the highest energy density of diesel, liquefied natural gas is nearly 1 times higher than the gasoline higher than 10%. Compared with gasoline, diesel not volatile, higher ignition point, the situation was not due to accidental fire or explosion. Because of the volatile and, if different, resulting in the use of the two fuel engine ignition in different ways.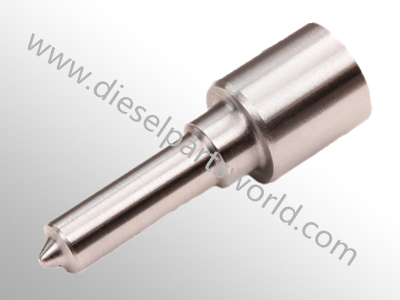 The traditional diesel engine features: thermal efficiency and economy is better Diesel engine using compressed air ways to improve air temperature and air temperature over the spontaneous ignition of diesel, then again injected into diesel fuel, diesel fuel spray and air mixing and ignition and combustion. Therefore, no ignition system of diesel engine is required. At the same time, the fuel supply system of diesel engine is relatively simple, so the reliability of the diesel engine is better than that of the gasoline engine.

Due to injuries caused by restrictions and spontaneous combustion of diesel engine, diesel engine with a high compression ratio. Thermal efficiency and economy are better than the gasoline engine, at the same time in the case of the same power, the diesel engine torque, maximum power speed is low, suitable for the use of truck.
However, due to the large working pressure, the requirements of the relevant parts with high structural strength and stiffness, so the diesel engine is heavy and bulky; diesel engine fuel injection pump and nozzle manufacturing accuracy requirements, so the cost is higher; in addition, diesel engine work is rough, vibration noise is big; diesel oil is not easy to evaporate, winter cold car start difficult.
Due to the above characteristics, before the diesel engine is generally used for large and medium trucks.



The new development of small high speed diesel engines: emissions have reached the standard of European III Traditionally, diesel engine due to the relatively heavy, or less than the gasoline engine (speed), noise, high vibration, carbon smoke and particulate (PM) emissions is more serious, so it has been less favored by the car. However, in recent years, the development of diesel technology, especially small high-speed diesel engine, a number of advanced technologies, such as direct injection, common rail, turbocharged, cold and other technologies to be used in small diesel engine, the shortcomings of the original diesel engine in energy saving and CO2 emissions, is a small high speed diesel engine. Therefore, the advanced small high speed diesel engine has reached the European III standard, has become the power of many new cars in Europe and America.