Yandang mountain tourism (DIESELPARTSWORLD) 2015-12-27
To enrich the spiritual and cultural life of employees, promote employees' professional spirit, strengthen the team consciousness and the cohesive forces, and thank you for your staff for a long time of hard work, in 2015 December 26 - December 27, the company organization staff collective yandang mountain tourism.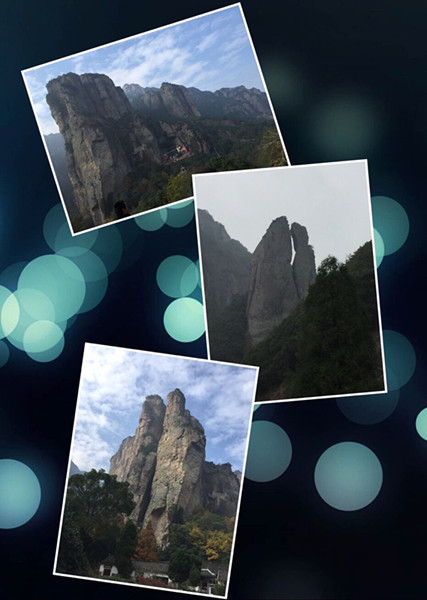 Yandang mountain is famous for its scenery under, the subject is located in wenzhou city, zhejiang province northeastern coast, small department in taizhou possessing south. Yandangshan formed one hundred and twenty million years ago, is the circum-pacific continental margin volcanic belt and a solstice JiLiu grain quality, and the broken fire. Because the main wild goose lake hills has a full swing, reed lake annual autumn yanqi lodge in the south, so the name "yandang mountain".

Yandang mountain is mainly demonstrate, resentments, dragon lake qiushui, thirty percent organ, wild goose, wins door, horns hole, fairy bridge eight scenic spots, there are more than 500 attractions. Has a reputation for unique mountain peak waterfall, fountain, the ancient hole abnormal point and male ailian door and a triple coagulation tam well-known at home and abroad, known as "sea mountains, atlas of victories," shi said "southeast first mountain". Among them, demonstrate and resentments, dragon qiushui three scenic area is known as the "quiet" yandang. Yandang mountain night at demonstrate, resentments loose is its two special landscape. Due to the top of the mountain lake, reed lush grass for oscillation, south autumn wild goose lodge in the more, so the name yandang.


The collective tourism, not only let employees appreciate the beautiful scenery of the yandang mountain, cheerful the soul, edify sentiment, also increase the cohesion of the staff, sense of honor and sense. All thanks to the company for the employee care, said to be more full of enthusiasm, more good state into work, and better to achieve company goal!