Static check after startup (Dieselpartsworld) 2016-01-29 
Static check after startup
1, engine to speed: engine ignition should be short and smooth, after starting the engine speed should be smooth, no jitter and noise. Better quality vehicles should only be able to hear very little noise, and the noise should not be harsh, but should not feel from the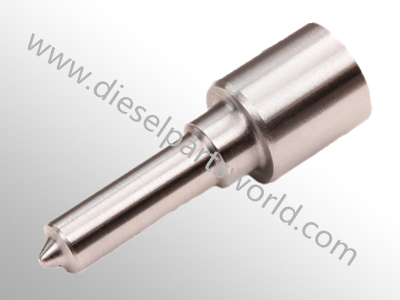 steering wheel, stalls and other places to the car's jitter. A short time after the start, the engine tachometer should be maintained in a certain range of values (800-1200 turn around), the pointer should be very stable. After a period of time, should also check the water temperature (70-90 degrees Celsius), oil temperature gauge shows normal etc..
2, dashboard: dashboard is clear, each indicator light and speed, speed, oil table, water table, speedometer, clock, voltage meter is normal. There are a number of self test lights flashing only a few times, start to pay attention to. There is usually ABS, brake, the car door open tips, the machine oil warning, brake pads too thin warning, temperature anomaly, the abnormal oil temperature, do not wear safety belt, lights, steering and other multiple indicator, and most of them during the normal running of should is not bright, general when bright red warning lights you should pay more attention to the. Should pay attention to the speedometer, for the new car, mileage should be the less the better (in the moving process of the venue will also exercise some mileage). With the driving computer,
should also check the driving computer display is normal, stable and reliable.
3, the steering wheel: check whether the steering wheel rotation, free travel is too large, back to the position is correct. If it is a multi direction adjustable steering wheel should also test whether the adjustment is convenient, whether in each position can be a good control of the steering wheel.
4, transmission: transmission shift should be light and flexible, accurate, block, do not block, no noise, continuous shift should be smooth. (should be in place test gear position, please do not loosen the clutch or brake)
5, a brake / clutch / throttle: brake / clutch pedal should Juegan comfortable, soft hard moderate, and the trip should be appropriate, free travel should not be too long, and in the whole trip should be smooth, abnormal sound transaction. (in this case, please keep a neutral or in the car stalls) the throttle can only tap, the engine should give a response, the speed should be along with the change of the throttle is steady. The handbrake trip should be moderate, and the effect is reliable. Brake pedal to the maximum force to maintain a minute, the pedal can not be slow down the phenomenon.


6, the rear view mirror / window / roof: should be on the rear mirror, window, skylight to check one by one, in the open, closed process should be free, smooth, smooth, should not have obvious noise. The rear view mirror should have a reasonable visual field, clear image, both sides of the mirror and the central mirror after adjustment should be able to cover the basic vision. Windows should be clean, flat, clear line of sight. With a skylight, it should be on the roof of the sliding / open / tilt and so on. If the window / roof with one key or anti pinch function, should be in ensuring safe conditions to carry out the necessary tests. The adjustment function, in particular, the electric control function must be able to adjust to the maximum limit, with the mirror folding function (electric or manual) the need to test the reliability of folding. If it is a senior car with memory function, it should be tested on memory function.
7 and light: in order to check the light, show wide lamp, headlight, headlights, fog lights, turn lights, brake lights, down lights, high brake lights, instrument panel lighting, door lamp, reading lamp, lamp in disguise, storage compartment lights, trunk lamp and so on, light should be bright, stable, switch must be reliable. Symmetrically installed lamp types, specifications, filling color and illumination height should be consistent, transform and lighting, brightness and the irradiating position should be correct, will not deviate from astigma

tism, installation and photometric lights should meet the factory specifications.
8, wiper system: the file position (slow, intermittent, rapid and automatic induction, multi-level can adjust speed is reasonable (absolute don't under anhydrous conditions using wiper), sprinkler system whether normal work. The wiper sweep of the glass, the glass should not scraping noise basically, and sweep no obvious omissions.
9, air conditioning: air conditioning system out of the normal, the adjustment should be able to cool after a certain period of time to blow cold / hot air. Adjust the air outlet should be able to successfully close, open or to the designated angle, with the opening of the air conditioning should be tested at the same time test. Adjust the wind cycle mode, such as internal and external circulation, in addition to the frost model, wind mode, etc., should be immediately respond to the wind, the wind corresponding to make changes. Outlet should not be too much dirt and odor, and in the air is not very large, there should be no obvious wind. If it is automatic air conditioning, you can feel the temperature control function is reliable and accurate. If the rear view mirror, rear windshield, seat, and the effect test should be carried out with electric auxiliary heating.
10, audio / video system: check the cassette / radio / CD operation effect (lift the car please ready cassette, CD), pay attention to electrostatic noise, sensitivity, anti-interference ability, can the phone aside then dial), timbre, pick the dish, changer etc. whether normal and reliable. The speaker system, should pay attention to each of the

speakers are able to normal phonation, and through regulating sound high bass, left and right channel, around the sound field, mixing model for further examination. If it is with film and television systems, navigation system models, but also the system should be tested one by one.
The above parts are to be speed